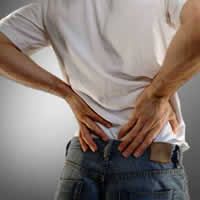 Low Back Pain: Fact vs Myth
Research shows 8 out of 10 of us will be affected by back pain. Maybe you already have? There are a lot of myths out there and I have heard some doozies over my career. Back pain does not have to be debilitating, medication dependent or life changing. Take a moment to learn what the latest evidence says is best for your back. Knowledge is power!
10 Facts Every Person Should Know About Back Pain
This infographic, created by a group of leading edge physiotherapists and world renowned low back and pain researchers, was recently published as an editorial in the British Journal of Sports Medicine. Check out http://www.pain-ed.com/ for more.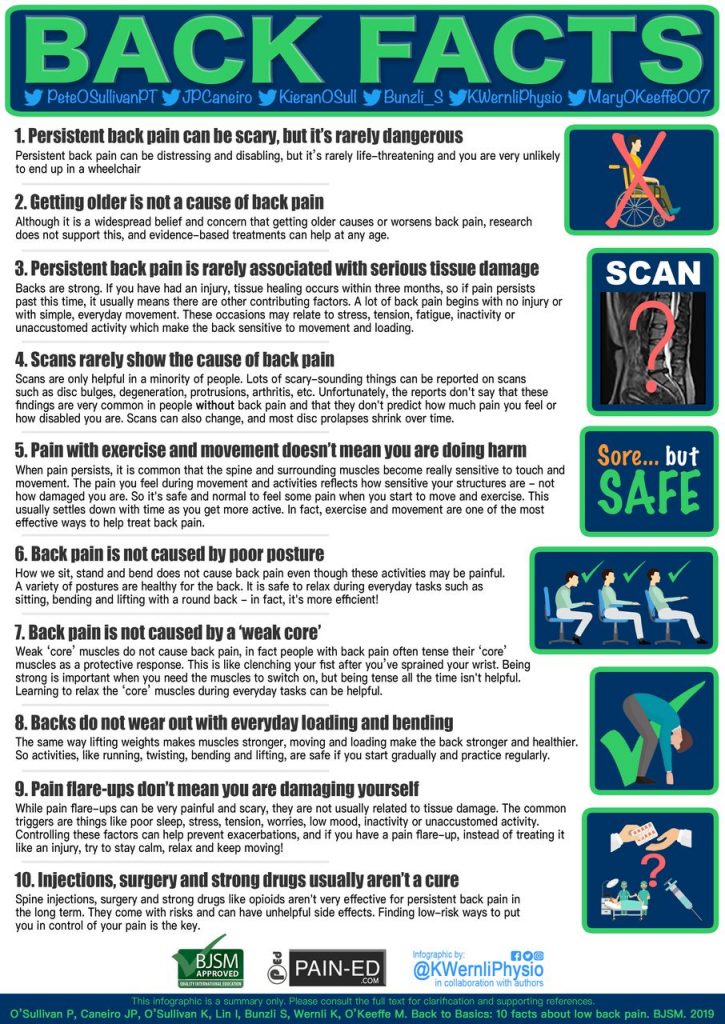 In this video, Sid Anandkumar, one of our physiotherapy colleagues from British Columbia busts the common myths and reinforces what the latest evidence says.
I hope you learned something new. These are both great educational tools to help us dispel myths as they relate to low back pain. Let me know what you think by leaving a comment.
If you have back pain and would like a physiotherapy consult to discuss how we can assist you to change and reduce your pain and help you return to a happy, healthy lifestyle, give us a call. It's never too late to make a positive change.
Roberta Weston
Registered Kinesiologist