The Erie Shores Rehabilitation team has been recognized for their customer service and professional excellence. We have received local business awards that were voted on by the public and the business community.
2018 Positive Professional Award (Finalist) – Erie Shores Rehabilitation
Business Excellence Awards –Leamington and District Chamber of Commerce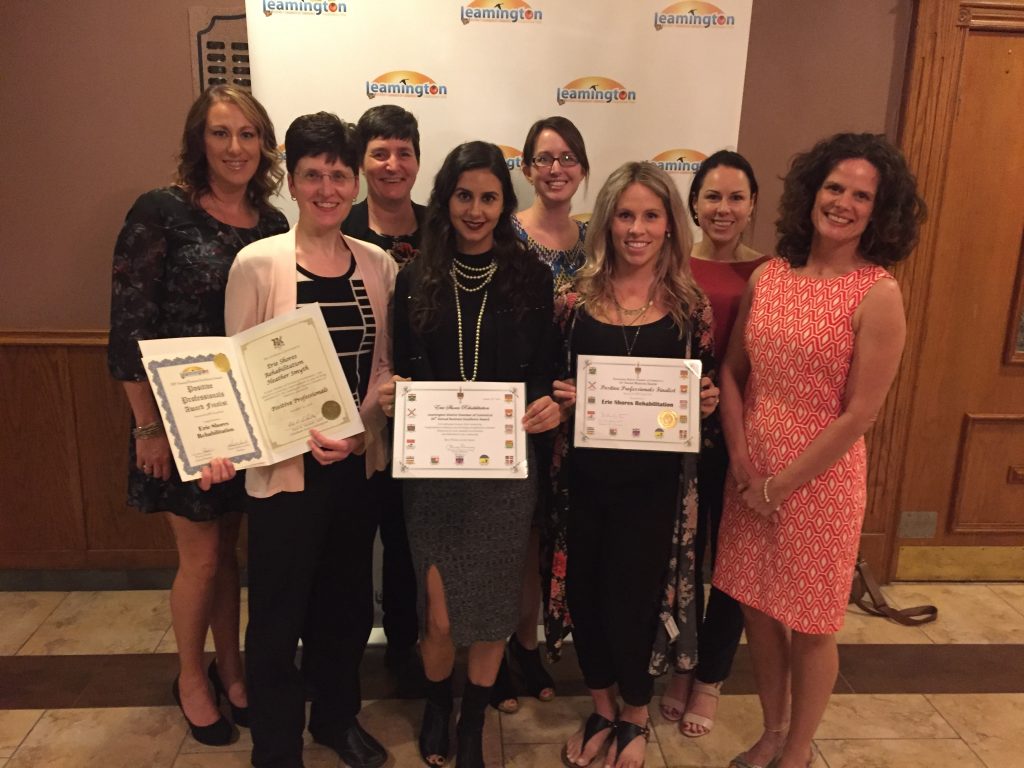 Candidates for this category include professionals that operate their business by promoting it with a passion and positive community mindset.
General Guidelines:
Displays exceptional professional and ethical qualities
Demonstrates initiative and enthusiasm for the business
Consistently demonstrates congeniality and helpfulness to customers
Has an excellent reputation with customers and the business community
Active involvement in the community
2018 Customer Service Hero – Heather Smyth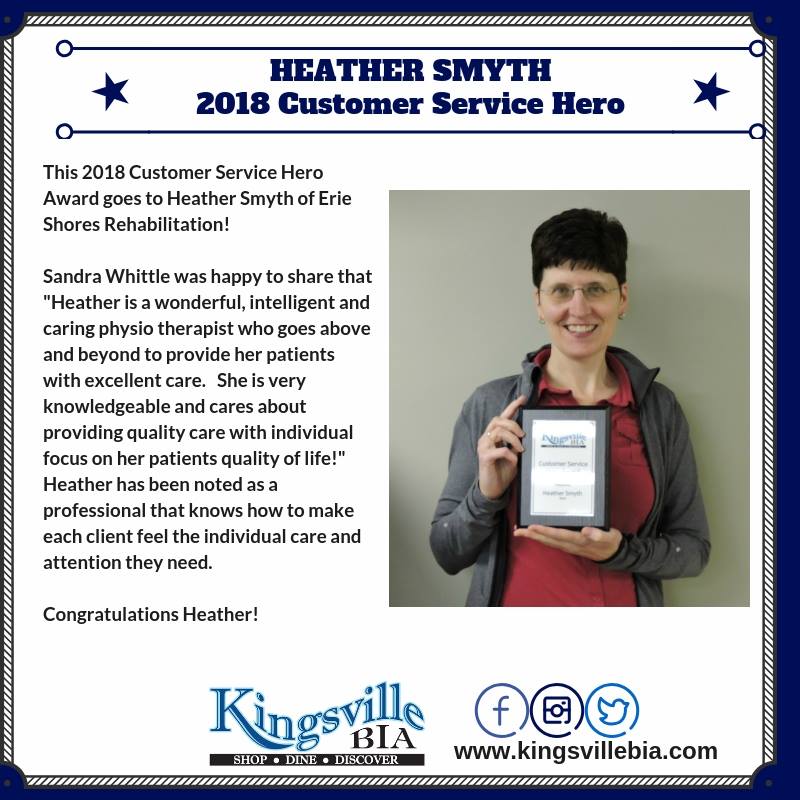 The Customer Service Hero program is designed to stimulate and reward exceptional customer service by Kingsville BIA member's employees working in the town of Kingsville. Our Customer Service Heroes will be recognized and celebrated as the best examples of our town's ongoing commitment to providing each and every visitor an outstanding experience.
How do I nominate someone?
Simply fill in this Nomination Form and send it to the Kingsville BIA office at kingsvillebia@bellnet.ca or drop it off at the Carnegie Arts and Visitor Centre.